Charming bed and breakfast in the Gers . Hire of vintage convertibles.
Choose to stay in our charming guest rooms with swimming pool in the Gers . You will have the opportunity to discover this region of Gascony, the French Tuscany. Whether you drive one of our vintage convertibles for hire, your own vintage or classic car, or simply your modern car or any other means of transport ( bicycles, motorbikes, etc.).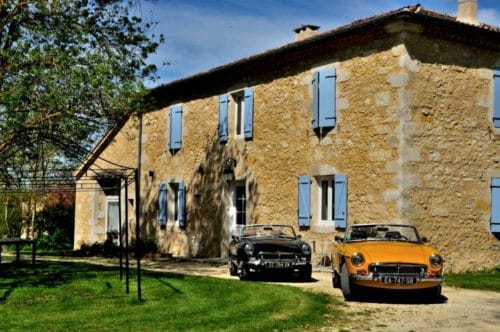 We offer quality accommodation in our charming guest rooms. They are labelled 4 keys CléVacances (synonymous with great comfort), Hébergers (the mark of Gers authenticity), TERRAGERS (the mark of slow tourism à la Gers) and Gers GayFriendly (the mark of trendy tourism).
In this 18th century Gascon farmhouse with its 1 hectare park and swimming pool nestled in the valleys of the Gers, you can enjoy a holiday of total relaxation and pleasure. We welcome with passion the tourists in old cars. They will find, beyond our passion for them, a large secure garage. Roadbooks to discover the region are available.
A reinforced EV charging socket (Green'up delivering 3.5 kw/h) is now available to our customers. First night's charging free . €8 thereafter.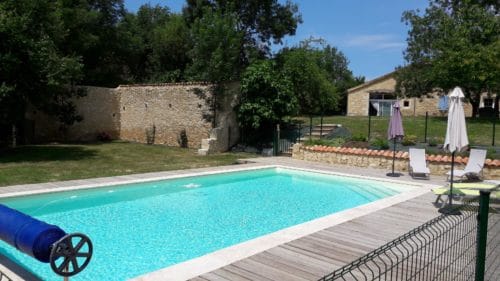 Rent one of our antique, vintage convertibles. You will find the pleasure of driving "hair in the wind" in our beautiful Gers countryside.
also discover our packaged offers (Bed and Breakfast with old convertible rental) in the form of a gift card or box to offer.
Enchant your wedding in the Gers (or bordering departments) by renting one of our convertible old, vintage ones.
Our labels and markers ...